The fifth seminar of the ForClimadapt MED project "Adaptation of mediterranean woodlands to climate change" was held in Solsona from 15 to 17 october 2012.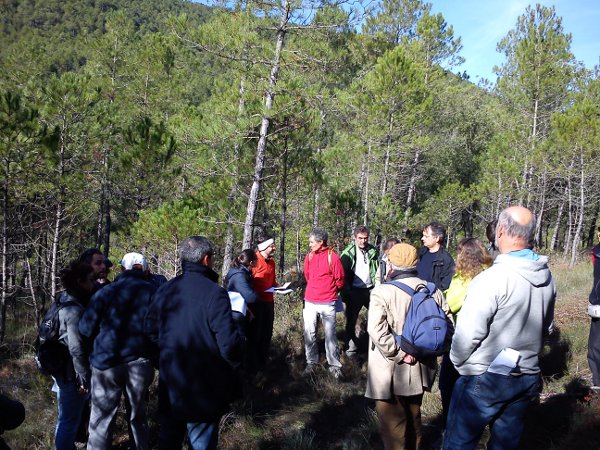 Presentations of the Monday session can be found in the next links:
Míriam Piqué, Pau Vericat, Mario Beltrán: Boscos a Catalunya / Forests in Catalonia.
Lluís Coll: Climate change and catalonian forests.
?Xavier Clopés: Política forestal i planificació dels recursos naturals a Catalunya: adaptació al canvi global.
Juan Luís Abián: Gestió i planificació forestal en propietats privades en un context de canvi global.
Marc Castellnou: Els incendis forestals a Catalunya: situació actual i futura.
José Ramón González: Forest planning dealing with fire risk.
Eduard Pla, Diana Pascual: Climate change impacts on water availability. Adaptive options.
Aitor Ameztegui: Expansió i densificació del bosc en un context de canvi global. El cas del pi negre (Pinus uncinata).
The support documentation for the Baronia the Rialb pilot site visit can be found in the next link:
Míriam Piqué, Mario Beltrán, Teresa Valor: Baronia de Rialb pilot site. Support documentation.
___________________________________________________________________________