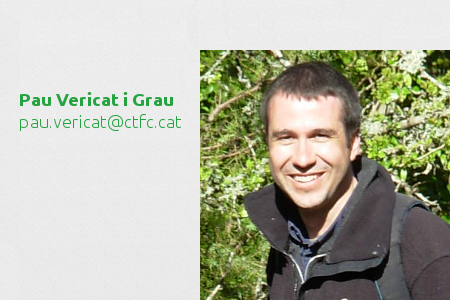 Associated member in this unit since 2015. Principal lines of work are research and development of tools for silviculture and forest planning, mainly focussed on Mediterranean forest systems. Current topics:
Ecology and site quality of main forest species in Catalonia.
Forest types for planning and management: species and site quality-based classification.
Multifunctional forest planning based on an ecosystemic and adaptive management approach.
Forest management guidelines.
Background

___________________________________________________________________________